Theme: Leadership in Turbulent Times
The First Minister for Scotland and former Head of the Army address the National Prayer Breakfast for Scotland.
The National Prayer Breakfast for Scotland was held on 2nd June 2010 at 7am in the Edinburgh Hilton Grosvenor Hotel.
The opening address was given by the First Minister for Scotland Rt Hon Alex Salmond MSP. Mr Salmond was joined by General Sir Richard Dannatt GCB CBE MC former professional Head of the Army (2006-2009) who addressed the gathering on the theme 'Leadership in Turbulent Times'.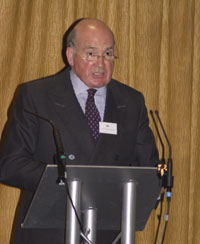 Others taking part included, Miss Annabel Goldie, MSP Leader the Scottish Conservative & Unionist Party, (Event Chairperson); Mrs Karen Gillon, MSP; Brig Hugh Munro, CBE,HM Inspector of Prisons in Scotland; Mrs Janet Bowen, HM Lord Lieutenant for Ross & Cromarty, Skye & Lochalsh,; Mr Philip Barlow, a Consultant Neurosurgeon at the Southern General Hospital Glasgow; Mrs Anne Stewart, Parliamentary Prayer Scotland,; Mr Michael Veitch Senior Researcher for the Scottish Conservative and Unionist Party; along with the Moderator of the General Assembly of the Church of Scotland, the Rt Rev John Christie and Cardinal Archbishop of St Andrews and Edinburgh Keith P O'Brien.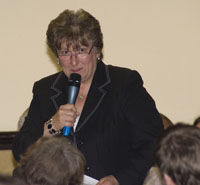 A musical interlude was given by Mr Birendra Rongong from the Nepalese Fellowship.
The event was fully booked with guests coming from across Scotland, overflow facilities were in place to accommodate those who wished to attend.