Theme: The Persecuted Church: Celebration and Challenge
The 25th National Prayer Breakfast for Scotland took place at the Inchyra Grange Hotel, Grange Road, Polmont (map) on Wednesday, 13th June 2012 at 7.00 am.
We were honoured to have as our keynote speaker Baroness Caroline Cox who addressed the subject, The Persecuted Church: Celebration and Challenge.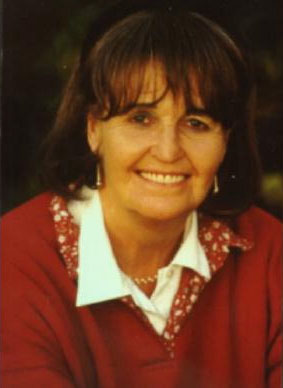 Baroness (Caroline) Cox was created a Life Peer in 1982 and was a deputy speaker of the House of Lords from 1985 to 2005. She was Founder Chancellor of Bournemouth University, 1991-2001; is currently Chancellor of Liverpool Hope University and a Vice President of the Royal College of Nursing. She is heavily involved with international humanitarian work. She is Chief Executive of HART [Humanitarian Aid Relief Trust]. She was also a founder Trustee of MERLIN [Medical Emergency Relief International].
Lady Cox has been honoured with the Commander Cross of the Order of Merit of the Republic of Poland; the Wilberforce Award; the International Mother Teresa Award from the All India Christian Council; the Mkhitar Gosh Medal conferred by the President of the Republic of Armenia; and the anniversary medal presented by Lech Walesa, the former President of Poland. She has been awarded an Honorary Fellowship of the Royal College of Surgeons of England and Honorary Doctorates by universities in the United Kingdom, the United States of America, the Russian Federation, and Armenia.
Baroness Cox's humanitarian aid work has taken her on many missions to conflict zones, including the Armenian enclave of Nagorno Karabakh; Sudan; Nigeria; Uganda; the Karen, Karenni, Shan and Chin peoples in the jungles of Burma; and communities suffering from conflict in Indonesia where she helped to establish the International Islamic Christian Organisation for Reconciliation and Reconstruction (IICORR) with the late former President Abdurrhaman Wahid She has visited North Korea helping to promote Parliamentary initiatives and medical programmes. She has also been instrumental in helping to change the former Soviet Union's policies for orphaned and abandoned children from institutional to foster family care.
Recent publications include Cox's Book of Modern Saints and Martyrs (with Catherine Butcher) 2006; This Immoral Trade: Slavery in the 21st Century 2006; and The West, Islam and Islamism: Is ideological Islam compatible with liberal democracy? (now in its 2nd edition), both co-authored with John Marks. Two biographies have also been published by Monarch/Lion Hudson: The Baroness Cox: Voice for the Voiceless, by Andrew Boyd and, more recently, The Baroness Cox: Eyewitness to a broken world by Lela Gilbert; The Very Stones Cry Out, The Persecuted Church: Pain, Passion and Praise, by Caroline Cox & Benedict Rogers.