Introducing David Strang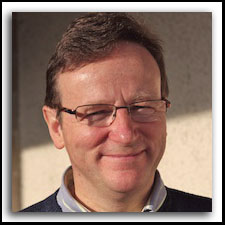 David is currently Her Majesty's Chief Inspector of Prisons for Scotland, a post he was appointed to in June 2013. He regularly visits Scotland's 15 prisons and reports on the conditions and treatment of prisoners.
This followed a 33 year career in the police service – first in the Metropolitan Police in London from the rank of Police Constable to Chief Superintendent in a wide variety of roles, including public order teams, CID and Divisional Commander; then as a Chief Officer in Scotland. He was Chief Constable of Dumfries and Galloway Constabulary (2001-7) and then the last Chief Constable of Lothian and Borders Police (2007-13). He was awarded the Queen's Police Medal in 2002 and was President of the Association of Chief Police Officers in 2004-2005.
He believes passionately that justice in relationships should be at the heart of our Criminal Justice System – particularly for the poor and dispossessed, those most marginalised and vulnerable in society.
After attending Loretto School he earned a BSc at Durham University and an MSc at the University of London. He is married to Alison and they have 3 grown children. His home church is St Paul's and St George's in Edinburgh, where he has been a member for 14 years.